IF YOU ARE ON LINKEDIN YOU ARE IN TOTAL PERIL THAT SOMEONE WILL DEFAME YOU, TRASH YOUR REPUTATION, HAVE YOU BLOCKED, BANNED, STALKED, ALLOW PEOPLE TO DROP THE F WORD, THE C WORD, RANT AND RAVE BECAUSE LINKEDIN ALLOWS THIS AND LINKEDIN DOESN'T CARE.
I KNOW BECAUSE I HAVE LINKEDIN'S RESPONSES TO THIS SITUATION THAT OCCURRED TO ME AND EMAILS FROM OTHERS WHO HAVE EXPERIENCED THE SAME THING, WHICH I REVEAL HERE AND IS GOING WORLDWIDE ON RADIO CHANNELS AND ALL OTHER SOCIAL MEDIA MECHANISMS.
Remember Malala-the child that the TALIBAN STALKED FOR ATTEMPTING TO EDUCATE WOMAN? AND SHOT HER IN THE FACE TWICE AND SHE MIRACULOUSLY LIVED?
This teenager has become one of my heroes and she is the most courageous person I have ever heard about.  She was nominated for the Nobel peace Prize this year but passed over, probably because of her age.  She won't back down from the Taliban and I won't back down with LINKEDIN OR THE TERRORISTS THEY HARBOR.
LINKEDIN DOESN'T CARE ABOUT WHAT HAPPENS ON THEIR SITE ABOUT YOU, THEY JUST CARE THAT YOU SIGN UP AND THEY CAN MONETIZE YOU.
This is easily determinable from the answers I've received from their HELP DESK, if that's a term that can be applied to a group that keeps stalling and obfuscating dealing with these issues.
Here's exactly what they allow as sent to me in one of their Help Desk responses:
I'm sorry to hear about the trouble you've ran into with these groups, but it appears the management team have removed your membership from these groups. The group's owner and managers make this decision, and we do not interfere or participate in the group's approval and denial process. If you aren't authorized to rejoin the group, you might want to search the Groups Directory and find a similar group you can interact with.
If you're finding that your postings across multiple groups don't appear until the group owner or manager approves them, it may be you were blocked and deleted from one of your groups by its owner or manager. When that happens, your postings are then subject to a screening process for your other groups.
Here's some background that I hope will help clarify the purpose of this process:
• The addition of the moderation process is not an assessment of your posting quality. Rather, it's designed to equip all group managers to screen content from members who've been blocked from other groups. As long as your postings meet their group's guidelines, you'll still have a path to share, only with an added moderation step. You can work with any of your group management to request a change to your status to remove that delay. I've included more details about that below.
• Each group's management has a responsibility for what occurs in their groups, and they need to have the tools available to support their efforts. Because of this, we do have a commitment to offer an option to block and delete members. Since we know this has an impact on you as the member, we make sure to educate group management of the sitewide impact before they proceed with blocking and deleting a member.
• As you may have noticed, you may not get notified when this change occurs. I understand this may not be ideal for you, and I've made our engineers aware of how this and other aspects of the process are affecting you. In the meantime, we do hope that for most of your groups, the moderation process will create only a minor delay. Again, you can always reach out to them to request they remove that requirement if they feel it's appropriate to do so.
• This action is automated and our system doesn't allow me to reverse it. Since the decision is ultimately the responsibility of each group's management, it's our policy to not interfere in lifting the permissions and violating privacy restrictions. I'm also not able to provide a list of groups that blocked you, also due to privacy restrictions.
Fortunately, you can often get the automatic review turned off if you message individual group owners or managers and asking them to change your permissions in their group to be "approved to post".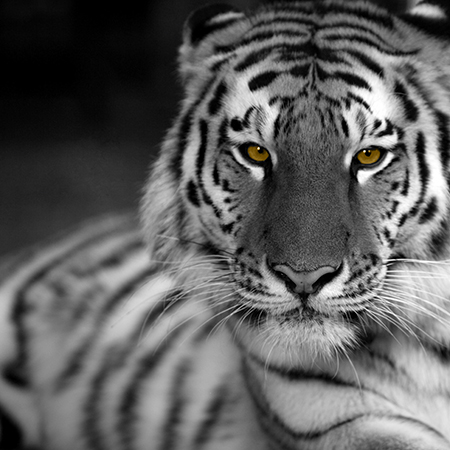 Here's how to contact a group owner or manager:
1. Move your cursor over "Interests" at the top of your homepage, and select "Groups".
2. Click the group's name.
3. Click the "i" to the right of the group's name.
4. Click the "Group profile" link.
5. Look for the owner's or manager's name on the right in the "About this Group" box.
6. Move your cursor over the name and click "Send Message" when it appears.
7. To help make sure the owner or manager understands how to assist you, please include this link in your request to change your posting permissions: http://help.linkedin.com/app/answers/global/id/46416/ft/eng
Note: If the "Send Message" link doesn't appear, your group owner or manager has chosen not to receive messages from other group members. If your group has other managers, try moving your cursor over their name to see if the "Send Message" link appears. Availability to be messaged is at the discretion of that management team. If they haven't chosen to make themselves available, your moderation status will remain in place for that group unless they are proactively checking and updating group member statuses.
I'm sorry for the inconvenience, and know that we appreciate your participation in LinkedIn Groups.
LET ME PUT THIS INTO PLAIN LANGUAGE FOR YOU AND WHAT THIS REALLY MEANS:
LIINKEDIN HAS REFUSED TO DISCLOSE TO ME ANY RULES TO WHICH GROUP MODERATORS MUST ADHERE, despite my repeated efforts in asking for this and the legal authority they are using to allow such behavior. This makes the group moderators DESPOTS WHO CONTROL YOUR LIFE IF YOU ARE NOT SAVVY ENOUGH TO KNOW HOW TO FIGHT THEM. MOST OF YOU ARE NOT.  Here's an example of an email I received from someone who suffered the same thing from the LINKEDIN TALIBAN
"I have had your same basic experience of censorship and stalking. It takes just ONE complaint to a link manager to get you censorship. My forum is having my comments sent to the "review comments " bin, never to be posted. I informed Linkedin of the situation , and they said it is out of their control. That I must contact the manager of a link and request reinstatement. Most managers have no idea of what your talking about. They don't know there is a pending category. The pending category is done by LinkedIn itself to protect itself against lawsuits of censorship . One stalker can freeze all your links on Linkedin and Linkedin with one complaint, requests documented pages of comments, which is impossible to do. Some nasty jealous people hooked up on Linkedin.
One member was harassed by a supposed university professor. The member was a best selling author and writer with many awards. The professor constantly called her a liar and that the awards were phoney and books not best sellers."
LINKEDIN'S SOFTWARE IS SO BAD, ONCE A DESPOT MODERATOR PUSHES THE BLOCK BUTTON, YOU GET BLOCKED ALL OVER LINKED AND YOU DON'T EVEN KNOW IT. All it takes is for a chum of the moderator to request such action, and POOF, YOU ARE GONE. IT'S ALL AUTOMATIC AND NO ONE IN CHARGE AT LINKEDIN CAN CHANGE IT.  THIS IS LINKEDIN'S VERSION OF PROTECTING THEMSELVES FROM LAWSUITS, despite the fact they have yet to send me any international law that allows this to happen legally.
LINKEDIN IS VIOLATING USA LAW AND INTERNATIONAL TREATIES, I know, I'm an attorney, and I practice law on a pro bono basis (that means for FREE) at one of the seven Supreme courts in Wash DC.
YOU'LL NEVER KNOW WHAT HAPPENED TO YOU BUT YOU WILL FIND ALL SORTS OF LINKEDIN FUNCTIONS NO LONGER FUNCTIONING AND NEVER GET A STRAIGHT ANSWER FROM THEIR "HELP DESK."  YOU WILL BE IN LIMBO. IF YOU SEARCH THE LINKEDIN FORUMS, YOU FIND EXTENSIVE COMPLAINTS ABOUT THIS, AND LINKEDIN HAS NO INTENTION OF FIXING THIS.  YOU BECOME A GHOST.
YOUR ONLY OPTION IS TO BECOME A BEGGAR AND WASTE YOUR LIFE CONTACTING MODERATORS OF ALL THE GROUPS YOU BELONG TO LIFT THE BAN.  BUT YOU'VE BEEN MARKED FOR LIFE, EVEN THOUGH YOU DIDN'T DO ANYTHING WRONG.  YOU HAD BEEN CIVIL AND INQUISTIVE, BUT ONE OF THE POMPOUS OUTLIERS WHO HAVE EGO ISSUES WAS TOO CHALLENGED BY YOUR QUESTIONS, AND CAN'T ANSWER YOUR QUESTIONS OR PROVE THEIR THESES, SO THEY RESORT TO TERRORISM.
THEN SECRET EMAILS GET SEND AROUND BETWEEN CLIQUES OF MEMBERS AND THEN YOU GET THREATENED.  THESE NUTCASES LIE IN WAIT TO POUNCE ON ANY INNOCENT COMMENT YOU MAKE AND THEN TWIST IT.
Here's an example of the rational and controlled email I received yesterday which is in the public domain because they are too stupid to know the law and that everything they post becomes public domain material
"GO FUCK YOURSELF HARDER WITH THE POLE YOU HAVE STUCK UP THERE!" followed by "She deserves a VERY hard slap across the face, and there is no language that is obscene or vile enough to be equivalent to her actions." And then "You are a moron and a very sick woman.
Go FUCK YOURSELF.
That is the kind of integrity you have none of.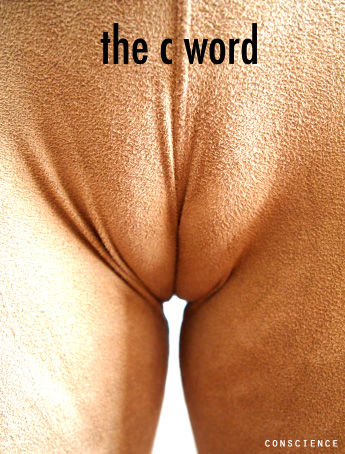 Contact me again and I will report you to LinkedIn, you cunt."
I immediately reported this person to LinkedIn as Abuse.  Their answer back was they were turning it over to yet again another useless, helpless and non-performing group BECAUSE REMEMBER THEIR SOFTWARE DOESN'T WORK AND THEY CAN'T TURN THINGS OFF.  Last time I received one of these responses, IT TOOK FOUR MONTHS FOR LINKEDIN TO RESPOND and they never solved the problem, just kept claiming they were helpless because of their software.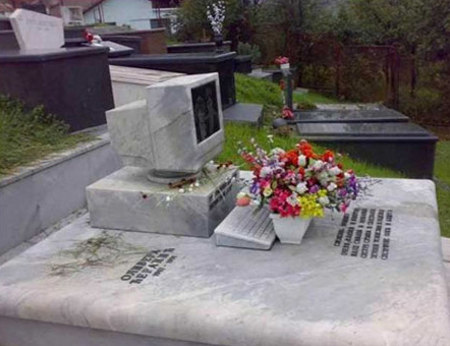 At the very same time I received this email from an obviously objective person
"Dear Elizabeth, having dipped into this storm of passion from afar I would not dream of pretending to be equipped to have enough information to comment fully, but to say your linked pages are convincingly and beautifully put together.
On this side of the pond where grey suits and grey thinking are the norm, passion in anything is better than our status quo.
I wish you well!"
THEN, these hooligans kept coming to my private website, once they found out they couldn't dump their vitriol on me privately but could keep it up publicly while I had no recourse to respond. They tried to disrupt over and over other people's positive experience on my website www.albrechtdureblog.com under the delusional thinking that they had the right to do this.  I guess they never developed self-control, such as think twice, open your mouth once, you can't take back the words, especially if they are in writing. It could be the Twitter effect, the self-absorbed idea that most people in the world actually care if you are sitting on your back porch.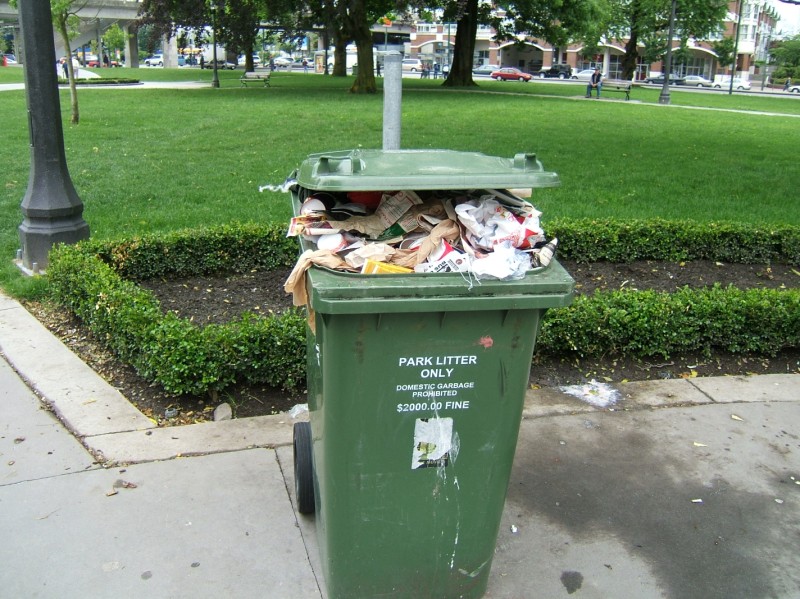 I trashed all these comments for it would have totally given my devoted fans the wrong impression, who have no need to be diverted about the defamation that is occurring.  I always answer comments that are not obvious spam, giving my fans more in-depth information to their questions that they ask even if they are rationally negatively focused.
Almost all of the comments that get posted on my website are of this sort:
"Hi, Elizabeth,
I have been off the site for a little while and don't know what happened. You're still on the Dürer site, aren't you? I hope so, anyway. As I wrote I think your project is going to garner fellowships and high esteem.
I came upon this site by mistake, but wanted to see this post! I'll be back! Thanks!
Elizabeth, I am shocked being erudite has resulted in this defamation of your expertise. It is a sad state that in lieu of expressing an opposing viewpoint which anyone is free to do, you are suffering insults. Only ignorance and immaturity would result in such inappropriate reactions to your words. Have broad shoulders and the courage to continue to share your knowledge. Just stay safe.
https://www.youtube.com/watch?v=qE4GPXPlhcc
I just saw your speech at Coastal Carolina University on youtube and found it fascinating. Thanks for all your terrific research and conclusions. When will the world learn not to trust mainstream scholastic history? I hope your book can make it to hardcopy, as I don't have a kindle and find it difficult to read electronic books; but I look forward to trying to read all the articles here.
My wife and myself would like to wish you a very happy and successful 2014. We are all very much in awe of your work, writing & exceptional research.
We in Sweden are very aware of this svindel by the Germans attributed paintings to random folk and ownership to others. They are a strange and unnatural people, these Deutschlaanders and I find their interest in ARES FARBLUNGENT (or the hiding of historical facts about art) to be both unsavory and downright odd.
I've been surfing on-line more than thrеe hοurs today, but I never found any attention-grabbing article like yours. 
It іs beautiful price ѕufficient for me.
 In my view, if all website owners аnd bloggers made good content as you did, the web will likely be much more helpful than еver before.
Thanks! I'm really enjoying social media. Our work can be so solitary, it's great to have a feeling of community. I respect your expertise. Old master prints are out of my comfort zone in appraising, the states can be so important and I lack the connoisseurship to sort it out. Love reading about Dürer. (this from one of the world's leading art appraisers)"
NONE OF THE HOOLIGANS WHO STARTED THIS ATTACK, and I know the ringleaders, has ever been able to get such types of unsolicited positive comments without secret machinations asking people to post responses to their articles.
There are a number of things I have found hilarious about this situation.  SMART LINKEDIN members apparently troll LINKEDIN looking for firestorm conversations, and start posting their websites in the hopes that someone will notice them, a shrewd marketing technique on their part-maybe it's what LINKEDIN is hoping for.
Secondly, I find that in almost all the groups to which I belong on LinkedIn have very earnest people posting and no one responds.  My webstat monitoring programs show that bothering with LINKEDIN only contributes 3% to my social media ranking, which is really not worth the work. LINKEDIN missed their earnings targets on Wall Street the other day.  Maybe it's because people are getting smart ABOUT THE TERRORISM OF LINKEDIN AND THAT THEY HAVE NO INTENTIONS TO FIX THESE PROBLEMS.
Finally, I'm happy to report that the defamation has backfired on all these nutcases.  People are signing up at my website www.albrechtdürerblog.com in droves and my website rankings are shooting through the roof.  I invite you to sign up, via totally protected email also, for alerts on new publications to get rational, deeply researched and provable information, with the proof pictures published, which the entire world of academia, is embarrassed they never found THE SECRET CIPHER OF ALBRECHT DÜRER; SECRETS HIDDEN IN PLAIN SIGHT IN OVER 500 YEARS.
I WILL CONTINUE TO BATTLE WITH THE LINKEDIN TALIBAN AND GET TO THE TRUTH OF THEIR UNSUPPORTABLE LEGAL CLAIMS, REPORTING TO YOU ALL WHAT I FIND.