Dear FANS AND READERS
FINALLY THE HOOLIGANS HAVE TIPPED THEIR HATS AND PUBLISHED TOTAL GARBAGE IN ATTEMPTS TO DISCREDIT ME, with this garbage article by Janet Munsen about "The Witch riding the Goat Backwards" done by Albrecht Dürer. SO NOW I CAN TELL THE TRUTH ABOUT THESE VILLAINS and idiots.
CREATING CONTROVERSY BECAUSE YOU ARE SUCH A BAD MARKETEER
PLEASE SEE THE REAL EXPLANATION OF THE WITCH RIDING THE GOAT BACKWARDS AT http://wp.me/p2M3K7-d0  where one will see that everything that this woman Janet has is absolute garbarge and poppycock, but, hey, she includes some footnotes to supposedly support her ridiculous article and that's suppose to make it "acceptable and important."
If she ever had done her homework, she would know that "Scholars, who have not offered any reasonable interpretation, have overwhelmingly ignored the pictorial elements in this composition.  This woman is not a witch.  Witches in medieval prints were not depicted nude at this time except by one of Dürer's apprentices, Hans Baldung Grien, who made his reputation on printing erotic themes.  However, Grien had not joined Dürer's workshop until much later than this print was published."
WITCHES, OOH SCARY WITCHES
Witches at this time, and all the researchers who created catalog raisonnees, which are merely collections of opinions of what others have said in the past about prints and hopefully include what are real artist works or not, date this print to 1500 and the coding in the print tells us that also.  Dürer didn't even have an apprentice until 1501, the first being the bastard son of the Elector, Duke Friedrich the Wise of Saxony, sent to him as his first apprentice, for which there is authentic documentation from Friedrich of what he paid Dürer for taking in his bastard son on as apprentice.
But let's first take look at who is publishing this and who is writing this.
AN EZINE WITH NO FOLLOWING ANYMORE 
I was involved with the editor of AAD, an ezine that purports to report on art antiques and design even though the editor confided in me that he knows nothing about art and I had to teach him, but he got bored too quickly to stay on point, so I gave up trying to educate him, as a regular writer for maybe 8 months, and the real version I wrote was one of the last pieces I allowed him to publish from my website because he failed to follow through on any of his business promises.  I decided that he had no business sense, no business plan, nor could he ever perform on any of his promises, and he didn't.  So I found him useless for getting this incredible story on the Dürer artists out into the world and he didn't like that.
Not only did I travel to London, where he resides and from which he runs this ezine, I agreed to meet with him to discuss the future.  At the last minute he cancelled with no explanation other than he was no longer interested in the Dürer Cipher.  Gee, I guess not since his webstats started falling to the ground without my articles.  C'est la vie. His webstats continue to fall, no one is interested in reading the stuff he publishes.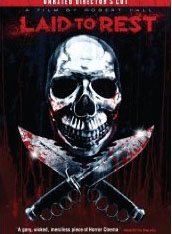 But what he did was organize a planned defamation attack on me organized through LinkedIn by his writers that are still in his stable.  The intelligent writers, to whom he did the same things to, and have left the "manger" all want to sue him but he thinks picking on the female of the group, ME, is the way to go.  My attorney advised me to file suit on him before I left London, but I said 'let's see how stupid they get and let it play out."
WHAT JERKS DO
Here's the beginning of the stupidity.
Apparently after attacking one of the Financial's Times most beloved reporters, Jan Dalley, which he published on his site and has since taken down,  so don't bother going to his site to find it IT'S NOT THERE, because he's too embarrassed about what he did, BUT I HAVE THE EVIDENCE, he published "Does JAN DALLEY HAVE BALLS" AND THEN SENT PICTURES OF CAMEL BALLS AROUND THE WORLD.  Such a great marketer!  Then he kept it up sending more animal ball pictures around the world and then ran a survey for people to vote. THAT'S ALL GONE ALSO FROM AAD SO DON'T BOTHER GOING TO FIND IT.
THIS IS A CLOWN, which he told me is what he wants to be, a clown who makes people laugh, he even had himself photographed with a clown sculpture, I told him it made him look like an idiot so he finally took my advice and had a professional picture taken. But you can't save people from themselves, they will step in doodoo as fast as they can, especially if there's some testosterone involved. Ooh and they want revenge, for what? who knows?, business is business, he wasn't producing any business for me or others or even getting the story out poperly. And he certainly wasn't getting any proper attention to what HE TOLD ME "YOU'VE JUST BLOWN THE DOORS OF OF 500 YEARS OF ART HISTORY."  Yes, I know, the truth wills out.
Now lets get to JANET MARCUS.  JANET MARCUS immediately started attacking me on AAD once I published the real explanation of the "Witch Riding the Goat Backwards" which was exact, but for fun,  since it was Halloween. I demonstrated how specious her arguments were.  She didn't dare deal with the truth and she never wrote another word back on AAD. But once again, DON'T BOTHER GOING TO AAD, THE EDITOR HAS ERASED MY EXISTENCE OFF AAD, GOOD! I WAS SMART ENOUGH TO COPY THE PROOF I WROTE FOR HIM SINCE I OWN THE COPYRIGHT. AND I HAVE ALL THE PROOF of all the clown things he has done.
IDIOTS
So let's deal with the beyond stupid article that Janet Marcus wrote which only demonstrates her lack of really understanding anything about art history in the time of the Dürer artists titled "A Reading of Albrecht Dürer's Engraving "The Witch" in the Context of His Time on AAD"
February 18, 2014
Janet Marcus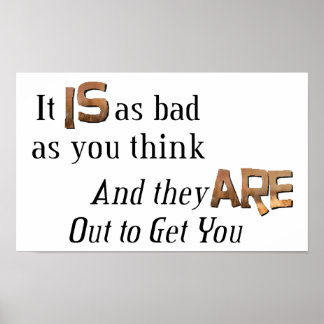 I'm not even going to give her the courtesy of reprinting her silly article, and don't bother going to AAD to read it, THAT'S THE WHOLE PURPOSE OF WHY THE EDITOR DID THIS, FOR MARKETING BECAUSE HE'S SUCH A POOR MARKEETER HIMSELF, for it deserves no attention as it's beyond stupid, but SO TYPICAL OF ACADEMICS MAKING STUFF UP THAT SOUNDS REALISTIC EVEN THOUGH IT'S GARBAGE. OOH AND SHE ADDED FOOTNOTES TO ARTICLES THAT HAVE NOTHING TO DO WITH THE CORRECT EXPLANATION and that makes her sound important.  Gee he had a mediocre writer of his stalk me all over LinkedIn and he gloated he had more reviews being a criminal than he had ever gotten.  THIS IS ALL PLANNED BS, PEOPLE, DON'T RISE TO THE BAIT.
Her main thesis is that people were afraid of witches, wow, there's a radical thought, we only have hundreds of years of history of women being burned or stoned or killed with this fraud so that greedy men could steal their assets. But supposedly, people were SO PRURIENT ABOUT that with which they were afraid, they would pay Dürer big money to have this print hanging around so they could look at it as porn.  Sure, men would pay money to look at a screaming woman with sagging breasts because THAT was so sexy.
Her second thesis is that we can't even tell if this is a woman because of the muscular thighs.  Gee Janet, have you looked at any of the Dürer's prints of women? They all have these type of thighs, it was a marketing technique to appeal to both men and women to make money and probably what women of the time looked like, they DID A LOT OF WORK which would cause muscular bodies.
Her third thesis is the stupidest of all, that this print had something to do with Martin Luther.  Uh, duh, Janet, Luther doesn't even post his theses in Wittenberg until 1517, sure he was getting some info out before that but you have to go through the book burnings of Reuchlin in 1511-1512 in Nuremberg before Luther even becomes part of the political conversation in Nuremberg. Even if this print was made in 1507, which it was NOT, anything about Luther had nothing to do with why this print was made. You can't even get the context of his time correct.
Had a good time, though talking about male genitalia, didn't you, just to get attention.  Did you enjoy writing about male genitalia?  Like does Jan Dalley have balls? Surprised you didn't include any pictures about male genitalia, it would have been worth it to see what you could come up with to illustrate.
Apparently you don't even have any scientific equipment, technology or connections to people who do have these understandings or equipment, like I have, to even find the embedded subliminal sex messages WHICH YOU CAN ALL READ ABOUT ON MY WEBSITE, IN MY ARTICLE, WHERE THE REAL TRUTH IS REVEALED.
You demonstrate how pathetic most academicians have become with this article and it shows rawly and badly.  But apparently shame is not in your repetoire.
I INVITE YOU ALL TO READ ABOUT THE TRUTH ABOUT THIS PRINT AT http://wp.me/p2M3K7-d0
Best,
Elizabeth