Copyright Dr. Elizabeth Garner and Joe Kiernan March 2014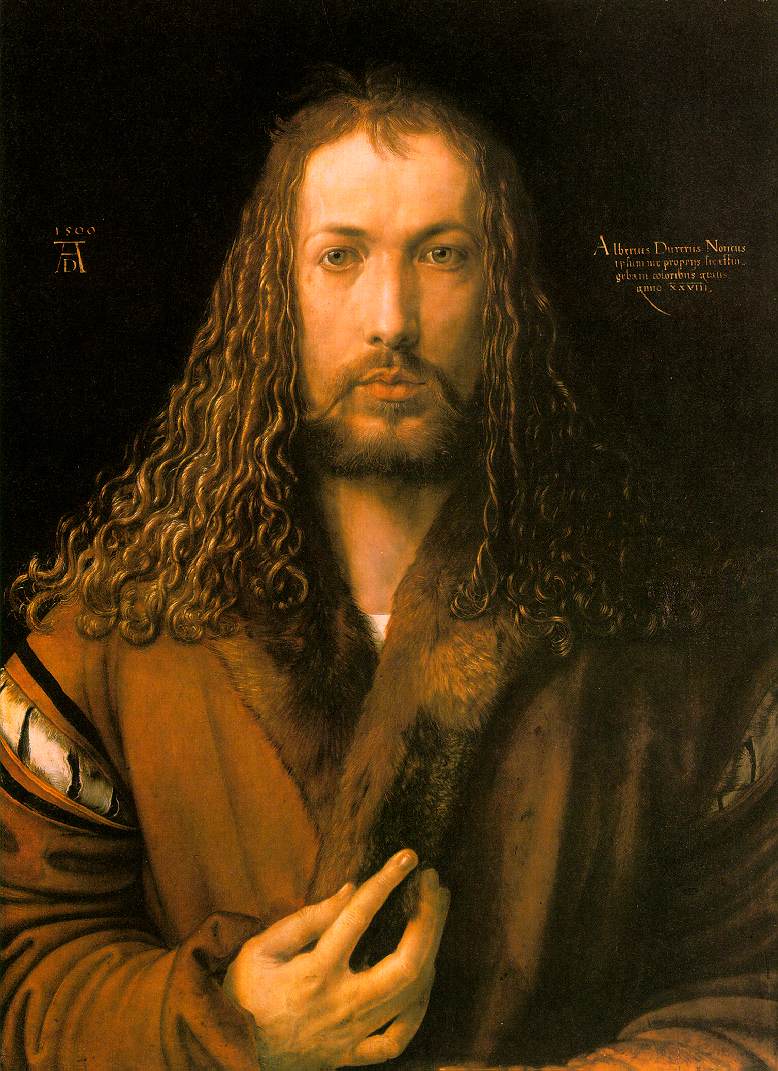 SCANDALOUS, ILLEGAL AND VERY WEIRD
This is Dürer's most famous self portrait. He is staring out at everyone in the position reserved only for Christ.  That's one heck of an ego.  And this painting would have been hidden in his household, only shown to very VIP clients to demonstrate his skill.
WHY ARE HIS FINGERS SEPARATED?
NO one has ever questioned why his fingers are separated or given any thought to this situation.  But through the magic of Joe Kiernan's photographic wizards of separating what is really in this painting we can finally see why the fingers are separated and what Albrecht is clasping in his hand
THE EVIDENCE
As discovered by Joe Kiernan, who  is trained to study proportions and perspectives, and professionally trained in film and photography.  With this and mathematics he  aids his visibility by looking at images through different wavelengths of the light spectrum, at times inverting colors and even simulated x-ray and infrared spectrums.
This is a green color separation of the painting which reveals Albrecht holding onto an animal between his fingers.  The animal is a giraffe.  This giraffe was very important to him, which is why he includes it in the most outrageous self portrait he did himself.
You can see the edge of the giraffe's body slightly covering up part of his middle finger and the long neck of the animal hidden in his fur collar .
Why would Albrecht be holding a giraffe?
Stay tuned.