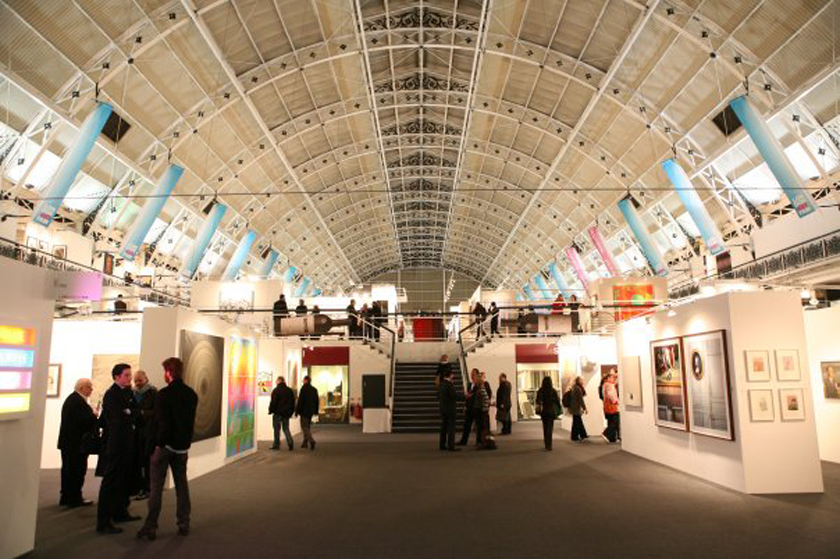 LOOK WHO HAD THE RESEARCH DONE!  THE LONDON ART FAIR!  
UK dealers are confident the market will stay bullish for the foreseeable future. According to new research commissioned by the London Art Fair, which opens next week, 51 percent of the exhibiting galleries surveyed believe that the art market will fare better than the previous year, and 45 percent believe it will stay the same.
This marks a significant dip compared to last year, when 61 percent of the surveyed galleries felt the market was on the up, but it nonetheless suggests that few dealers believe in a major crash in the months to come. And 2014 was such an exceptional year—boasting, among others, Christie's record-shattering contemporary sale that will be hard to beat. But stagnation, or even slightly more modest results, will hardly bring the industry to its knees.
SUCKERS ABOUND! WHERE S P.T. BARNUM WHEN WE NEED HIM????????????
This result is encouraging, particularly considering that the UK market has declined in recent years. According to a study commissioned by the British Art Market Federation (BAMF), sales of fine art and antiques in the UK fell 3 percent to $12.8 billion (£8 billion) in 2013, as compared with 10 percent worldwide growth. Arts Economics, which put together the study, blames this, in part, on the controversial Artist Resale Rights
WOW! EVERYONE ELSE IN THE WORLD, LIKE THE ECONOMISTS, PREDICTS GERMANY, FRANCE AND UK ALREADY GOING INTO DEEP RECESSION! IT'S IN THEIR NEWSPAPERS EVERY DAY!
It is worth noting that dealers' outlook on the art market as a whole is in line with their broader view of the economy: 52 percent of the gallerists interviewed think that the general economy will improve during 2015. Forty percent consider that it will stay the same, and a 6 percent minority thinks that it will get worse, although specific reasons for this negative forecast haven't been specified. The results vary significantly from last year's LAF report, when a whopping 70 percent stated a belief that the economy would get better, perhaps spurred by the splendid results of art fairs and auction sales taking place all over the world. According to LAF, this was a high point in market optimism, after two consecutive years of gloomy prospects (in 2013, only 24 percent of galleries envisioned an improvement in the economy).
SEND IN THE CLOWNS!
How to keep afloat, however, is very much subject to debate. The LAF survey asked galleries what specific factors they think can impact their growth in the art market. Showing work internationally dominates, with 30 percent, followed by collaborating and forming partnerships with other galleries, a strategy chosen by 27 percent. Interestingly, only 15 percent of the 67 galleries mention online endeavors as a decisive factor to bolster their markets. Art fairs and brick and mortar galleries still have bright days ahead.
EXPECT MORE OF YOUR MONEY TO BE RIPPED OUT OF YOUR POCKETS!
http://news.artnet.com/market/survey-shows-dealers-confident-art-market-bubble-will-last-222079?utm_campaign=artnetnews&utm_source=011615daily&utm_medium=email