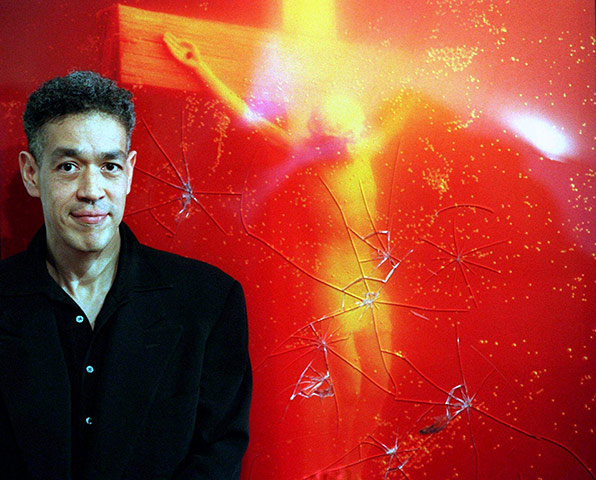 Artist Andres Serrano recently discovered his controversial work Piss Christ was being sold by the Associated Press when it was notably pulled from the AP's image-licensing bank over events related to the Charlie Hebdo attack. And he's pissed.
"I was unaware that the image was sold by the AP since I never authorized them to do so," Serrano confirmed  from Paris. "It's something that I will have to look from a legal perspective."
The incident arose initially in the aftermath of the massacre last week of cartoonists at the French satirical weekly Charlie Hebdo. The AP was accused of hypocrisy for continuing to license Serrano's controversial 1989 image while it opted not to distribute images of the covers of the French magazine's cartoons. Some observers have branded the cartoons anti-Islam.
http://news.artnet.com/art-world/will-andres-serrano-sue-over-theft-of-piss-christ-copyright-220601?utm_campaign=artnetnews&utm_source=011615daily&utm_medium=email